Hair Transplant Success Rate
Many patients coming to my clinic are concerned about the hair loss success rates that can be expected from a hair restoration procedure. There are several aspects related to the topic of hair transplant success rate that can be explored.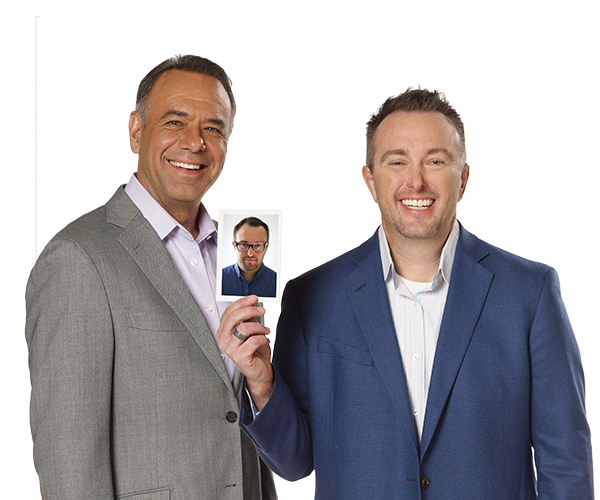 Do hair transplants work?
Many patients coming into my clinic will simply ask, "Doc, will it work?" The short answer is, in nearly all cases, "Absolutely." Thousands of my patients over the past two decades have had successful hair transplants. A few of them are featured on the hair transplant before and after page.
Graft survival rates
The next topic on most people's mind is graft survival. Studies have shown that approximately 85-95% of all the implanted hairs will grow in the transplanted area. This high percentage indicates that hair transplants in general are very successful, and in particular at RESTORE, where we employ state-of-the-art follicular unit excision instruments that result in the lowest possible transection rate (follicle damage rate). Some patients also fear graft rejection, as with an organ transplant. However, this fear is unfounded, because the hair follicles are "donated" from your own body, so they won't be rejected. There are occasions where the grafts don't grow well, and the physician will look for causes of poor growth, such as a skin or inflammatory disorder. However, these cases are quite rare
Natural appearance
Hair naturally grows in small bundles of one to four hairs, surrounded by a support system of glands, muscle and connective tissue that forms a "follicular unit." At RESTORE we use only these naturally occurring follicular unit grafts, so there is no chance of a "pluggy" or doll-hair look that was common a few decades ago. Having said that, the surgeon must pay attention to many factors to ensure a natural appearance. The angles, colors, textures, directions and diameter must correctly match the patient's existing hair. Furthermore, there must be irregularity and randomness in the hairline as well as feathering in finer hair in places, such as those follicles donated from the nape of the neck. By this I mean that the finest single hairs are placed in the very front of a hairline, followed by two hair grafts, then three hair grafts. If a physician or technician simply puts two and three hair grafts in the frontal hairline the end result can appear very unnatural. Also the natural curve of the hairline must be accounted for as well, as well as an age-appropriate hairline. It is also possible to repair the look of doll-like "plugs" from previous procedures, to render a completely natural appearance.
Patient happiness
We could talk percentages and graft counts all day long, but I measure true hair transplant success rates by how happy my patients are with the end result. Virtually 100% of RESTORE patients are happy or very happy with their results, with many describing their hair restoration as "life changing."
When I do receive a "complaint" it is usually that patients sometimes wish the density was higher after a single surgery. By density I mean how "thick" the overall hair looks on the head. Lack of density is due to inherent limitations in the number of grafts that can be placed in any given area of scalp. The number of grafts that can be placed in a recipient area is less than the number of follicles that grow naturally in a native area. This is because the blood supply of the scalp will only support a given number of grafts.
Literally thousands of people over the years have had successful hair transplant procedures at the Hair Sciences Center. Many feel that post-procedure, their outside appearance finally matches how they feel on the inside: young, healthy and vital.
Contact my clinic for a consultation or ask me a question about your unique situation and how we might treat it.
Dr. James Harris is an internationally renowned hair transplant surgeon, inventor of patented follicular unit excision technology, published author in the field of hair restoration and an advocate for patient care. He is currently at the forefront of research and development in the field of hair cloning. Learn more about Dr. Harris or read rave reviews from his patients.